Apple just announced some new things – here's the low down on what Apple revealed at their event.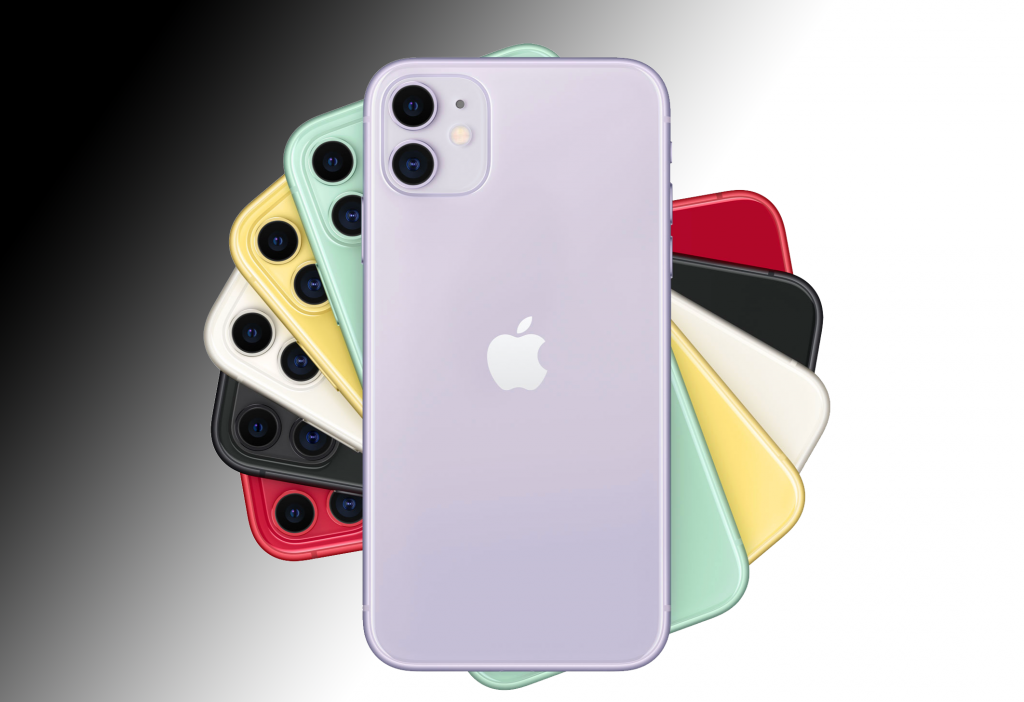 The first things covered at the event were some things we already knew about, but which, at the Event apple elaborated upon.
Apple Arcade
Highlighted first was Apple's new Exclusive Games Platform for their devices – offering games that you can't find on any other platform. It's a subscription-based service, so by subscribing you can play any games in the arcade collection that you want.
Games highlighted include those such as a new Frogger offering from Konami.
Apple TV+
This is Apple's new subscription TV (video on demand) service aiming to rival some of what Netflix does in the space.
New offerings due to air on the service include "The Morning Show" (a comedy-drama series starring Jennifer Aniston, Reese Witherspoon, Steve Carell, Gugu Mbatha-Raw, Billy Crudup, Néstor Carbonell, and Mark Duplass that is set to premiere on Apple TV+).
Furthermore, highlighted in the presentation was a new Jason Momoa offering called "See" exploring a future world where mankind has lost the ability to see, which definitely had a nice look to it (with a look perhaps indicating it was shot on Red Digital)
The service itself will premier on November 1st and more offerings will be added each month, with a competitive price point of only $4.99 a month for the family.
One year of Apple TV+ is to be included with new iPhone and iPads and so on which is sure to boost demand.
New 7th Generation iPad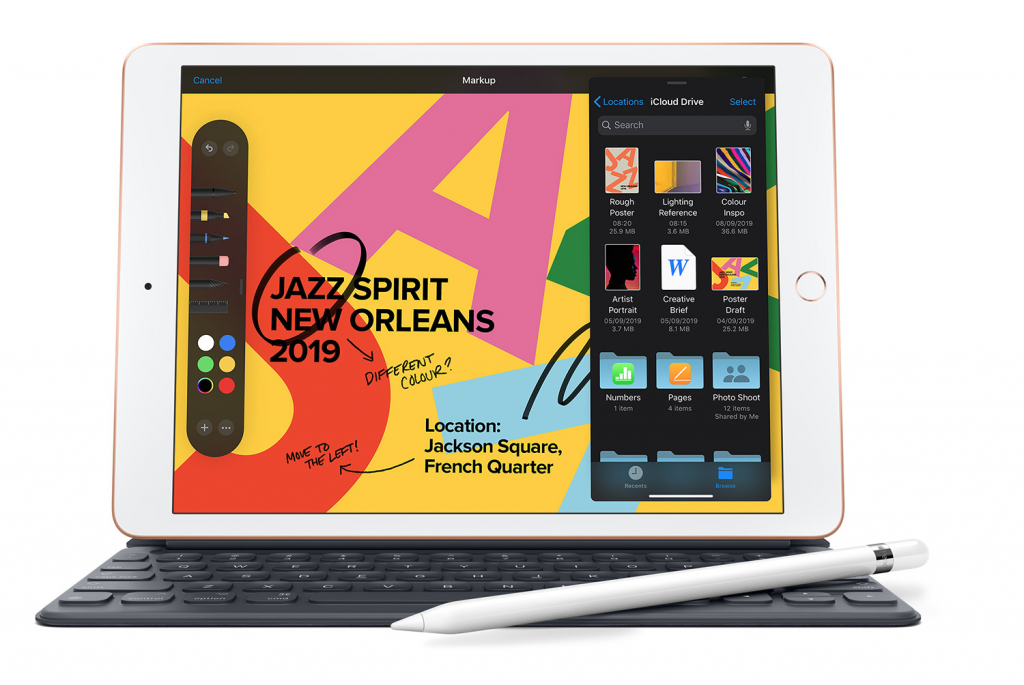 Highlighted first was the fact that iPad OS (arriving September 30th) will bring "powerful new features" to the iPad which were first highlighted before the introduction of the new devices.
The features of the new iPads as are…
"A big upgrade with some great new features"
New larger 10.2″ Retina Display
Nearly 3.5 million pixels
3.7x wider viewing angle
A10 Fusion Chip
100% recycled aluminium body (for the 1st time)
Starting prices from $329
Now available for order, and due to start shipping at the end of September
The presentation demonstrated some of the key new features of iPad OS such as a new floating keyboard, and new multitasking working options. Ability to connect an SD card and browse files on the files app. Newly enhanced photo app. New gestures for apple pencil.
Apple Arcade is coming to the iPad to further enhance the experience of users.
Apple Watch Series 5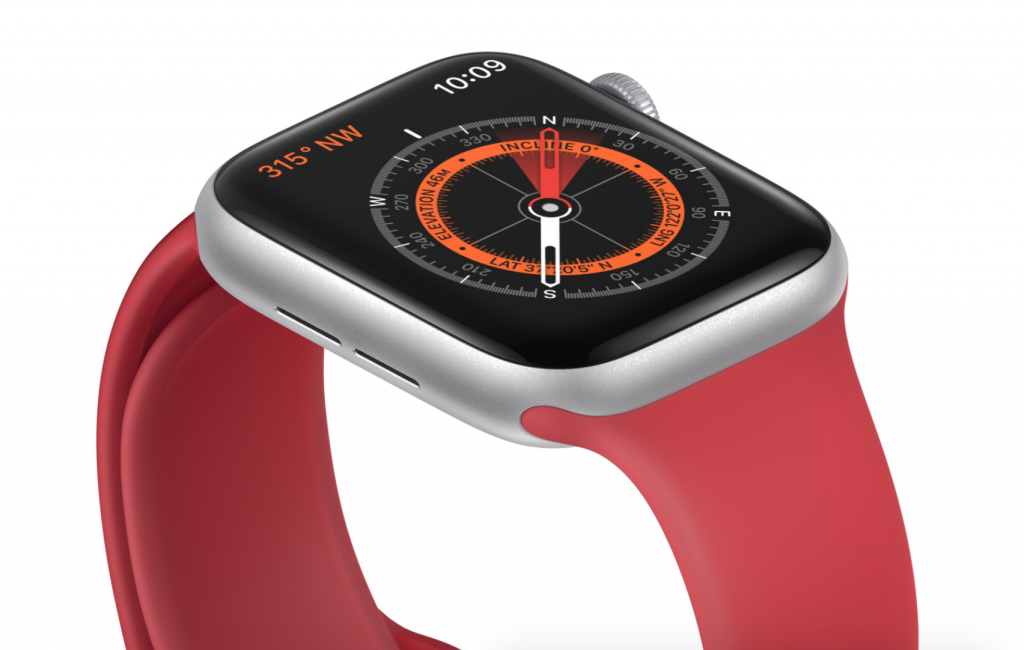 Highlighted at the presentation were the Health use cases of the current-gen and new Apple watch, including heart-monitoring capabilities and emergency response abilities for irregular heart rhythms.
Mentioned in the presentation are several research programs that Apple is partnering with other organizations to run using the Apple Watch. An Apple Research app is to be introduced to support the ability of the customer to offer there help and to participate in research studies.
The new generation of Apple watch is introduced, the Series 5 Gives us features including:
Always-On LTPO display (dynamically adjusting refresh rate based on usage)
Ambient light sensor
New Power management and display driver support great power efficiency
Giving the same 18-hour (all-day) battery life as previous models
Watch faces tuned for new display
Workout complications optimized for the new display
Build-in Compass
Newly improved safety features where every cellular model now has international emergency calling without the need for a phone
Widest range of finishes ever
100% recyclable aluminum models
new titanium models
ceramic models
Nike models with sport bands and sport watch faces etc, and premium designer finishes
Starting price $399, or $499 for cellular models, available to order now and in stores from September 20th
Series 3 starting prices now dropped to $199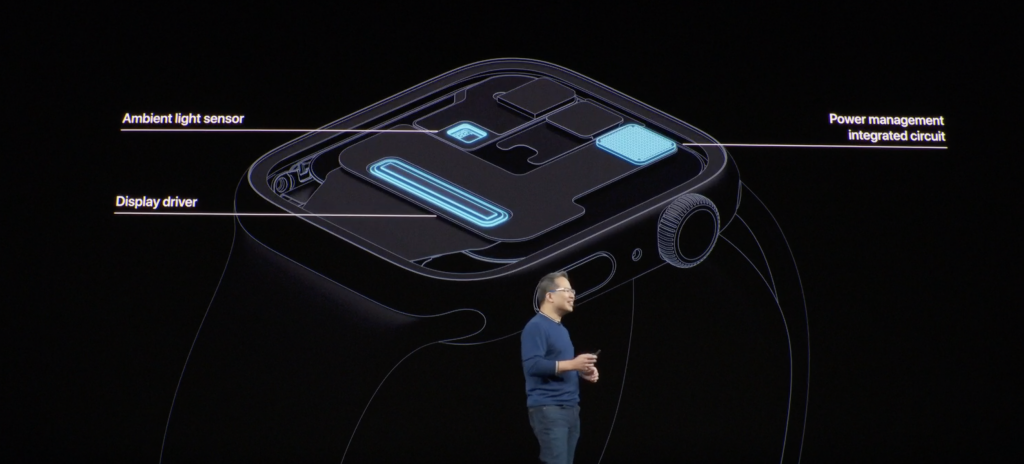 iPhone 11
The next generation of iPhone with a new design
anodized aluminum glass design
new tougher glass with sculpted 3d geometry
six new colors
6.1″ liquid retina display
"Spacial audio" using a virtualizer to support Dolby Atmos for 3D sound
The Camara has a dual-camera system
12MP Wide Camera, 26mm, f/1.8, a six element lens, optical image stabilization, 100% focus pixels
and a 12MP Ultra-Wide Camera, 13mm, f/2.4, 5 element lens, 120* field of view (giving new wider shot options).
A new immerse camera interface in the camera app where you can tap to widen out
Updated image pipeline with sematic rendering (intelligently detecting subjects to adjust lighting)
Night Mode will come on automatically when it's dark enough
New

Video

improvements up to 4k 60 frames as second, Slo-Mo, time-lapse, Cinematic Video Stabilization, Extended dynamic range (Smart HRD)
"Quicktake" -> if you're taking a photo but tap and hold instead of just tapping you start taking a video
Claimed by Apple as the "Highest quality video ever in a smartphone"
The front camera is also improved adding wider shots in landscape, and 4k video capture options, slow motion video into the front camera for the 1st time (creating slow-motion selfies or slofies).
A13 Bionic Chip – The fastest CPU ever in a smartphone
Better GPU performance with the fastest GPU ever in a smartphone.
iPhone 11 Pro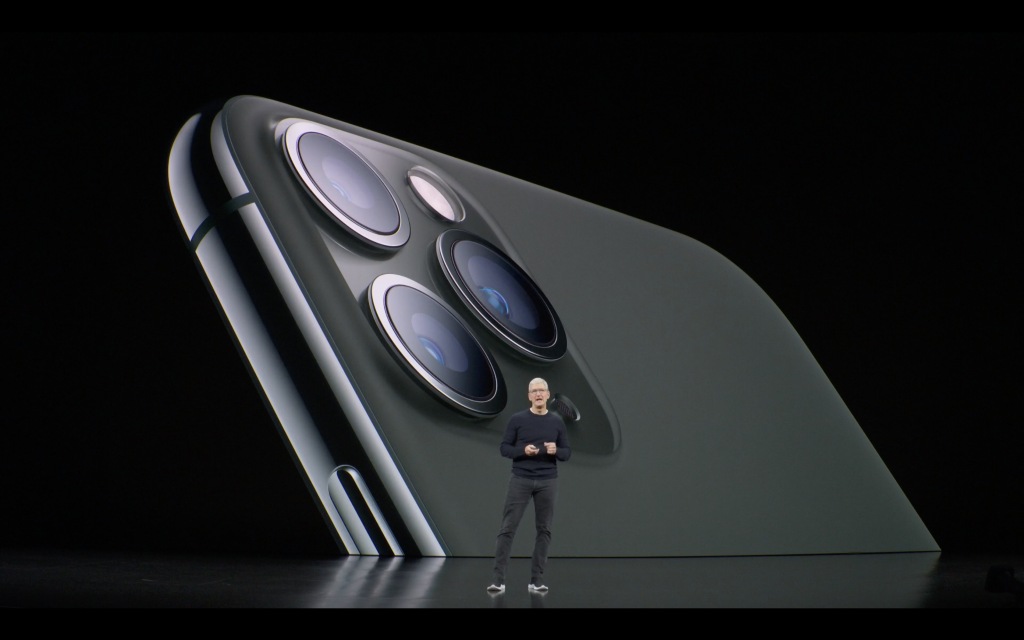 Going a step further is the iPhone 11 Pro
The first Phone that Apple has given the "Pro" prefix to
New design made of surgical grade stainless steel, and glass
New colorways
Pro Display (with 5.8″ OR 6.5″ form factors)
New OLED Panel with a 2,000,000:1 Contrast Ratio, P3 wide color, 1200 nits peak brightness, HRD, true-tone, haptic touch .
Spatial Audio Sound
HRD 10, Dolby Vision, Dolby Atmos
Called the Super Retina XDR display
Machine Learning and Low Power Design with the A13 Bionic Chip, with new Machine Learning Accelerator to do Matrix Math up to 6x faster

The A13 Bionic, therefore, has better support for ML optimized apps and things like image classification and processing.
The chip is built using a 7nm process
Most efficient A10 series chip design ever using various Power management technologies on the chip

Triple Camera System: New Wide Camera, Telephoto Camera, and Ultra-Wide camera
Zoom in two times or out two times optically
Deep Fusion (using 9 images from long and short images and combining for detail and low noise – using a neural engine – computation photography)
The new video camera system, with all 3 cameras shooting 4k 60fps video
Cameras auto-celebrate color tone with respect to each other
4x Optical zoom
Video editing on the device
Faster Cellular Connections
Better Water Resistance
Free from harmful materials for the environment
$999 is the starting price for iPhone 11 Pro, and $1099 for the iPhone 11 Pro Max
Pre Order from Friday 13th
Shipping from September 20th
986 total views, 8 views today